Make Sure Your Builder Keeps His Eyes on Your Prize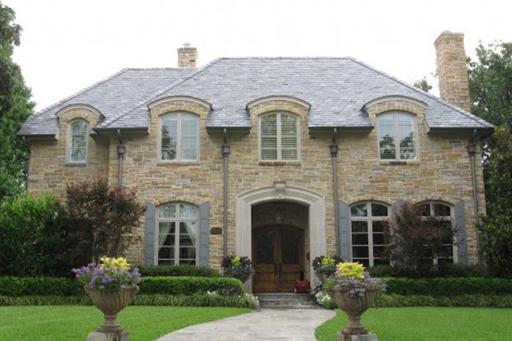 Wes Marmaduke makes a promise to all of his customers: When Park Cities' Princeton Construction is building them a home or overseeing their kitchen, bath or master bedroom remodeling, he will give them his full attention.
Wes Marmaduke, owner of the local home-building and -remodeling firm, refers to himself as a low-volume builder. He and his crewmembers never juggle multiple building projects. They won't attempt to build four, five or six new homes at a time, something that is all-too-common with other residential builders.
The result? Princeton Construction completes its projects -- whether new construction or remodeling -- on time. The company doesn't face multiple deadlines, meaning that carpenters, electricians and plumbers aren't tempted to take shortcuts. In addition, Marmaduke and his crew are always available to answer clients' questions.
"Because I am so low-volume, I am also hands-on," Marmaduke said. "I am there on the job every day. My customers have my cell phone. They can call me on the weekends. Unlike other builders that rely on project managers and superintendents, I'm the final voice on my projects. And, the people in the office know what is going on with the project. To me, that's what customer service should be about."
This personal attention has resulted in a growing roster of loyal customers. In fact, even the country's largest homebuilders seem to be recognizing that customers today value the personal touch from their contractors.
The 2010 J.D. Power and Associates New-Home Builder Customer Satisfaction Survey -- the most recent conducted -- found that as residential builders build fewer homes, customer satisfaction has gone up, a trend that the J.D. Power survey has documented for three straight years now.
This doesn't surprise Marmaduke, who has long based his business model on focusing on a small number of projects at a time.
"I am at my sites every day watching the progress," he said. "If someone does something wrong behind a wall, it too often gets sheet-rocked over. No one knows about the problem until years later. However, when you operate as a low-volume builder, you can be there on site for your clients. You can see the problems and correct them before they become bigger issues. Basically, I'm there to fix problems before they get covered up."
Good customer service also requires talent. That's why Marmaduke hires the top tradesmen in the region to work on his residential projects.
"I never rely on the cheapest of the cheap," Marmaduke said. "I use the best trades people in the area. I focus on the higher-end professionals who do top work. That may cost a bit more upfront, but it pays off in the long-run when it comes to customer loyalty and referrals."
Marmaduke has worked in residential construction in the Park Cities region for nine years. He has served as the owner of Princeton Construction for a year.
If you are ready for a new home, or if you need to bring new life to an outdated kitchen or bath, call Princeton Construction at 972-471-9126.
Princeton Construction
by Wes Marmaduke
972-471-9126
http://princetonconstructiontx.com